The 2020 Annual Report expands on the 2019 Annual Report that introduced the concept of the Clinical Load Index (CLI). The 2020 Annual Report provides an updated CLI distribution representing more colleges and universities and describes differences in counseling center practices at the low and high ends of the CLI distribution.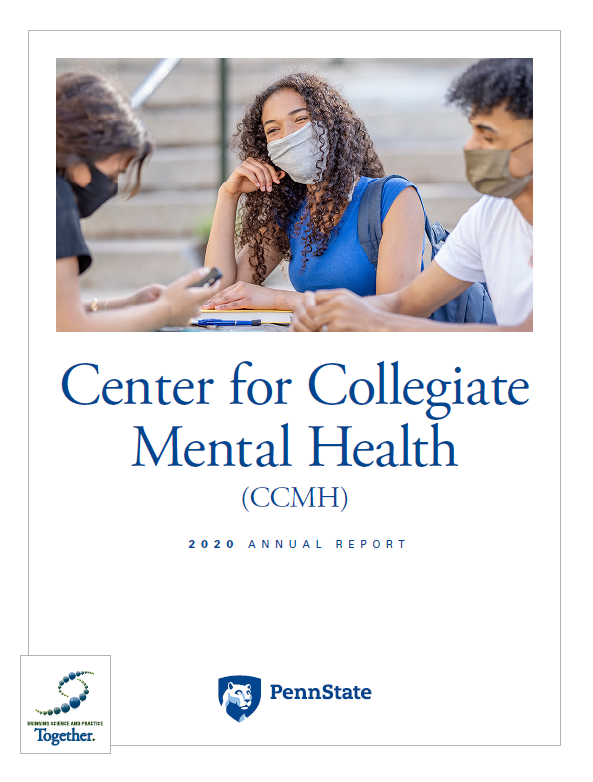 Key findings from this year's report include:
Low CLI Centers are more common at small institutions and are more likely to provide full-length assessments at the outset of services and ongoing weekly individual counseling that is associated with more improvement in symptoms. These centers are much less likely to run out of treatment capacity during periods of high demand but may also have the expectation of serving all students without limits.
High CLI Centers are more common at large institutions and implement clinical systems that maximize efficiency to serve the masses while limiting access to weekly individual counseling. Case Management services and referrals to external treatment services are much more common at these centers. Treatment provided is more likely to be diluted (decreased dosage and scheduled farther apart) and produce less improvement in symptoms.

The updated 2018-2019 CLI distribution, combined with links between CLI scores and typical practices, can fundamentally alter the way colleges and universities understand and plan for mental-health services through the careful and transparent alignment of institutional service goals, clinical practices, stakeholder expectations, and resources/funding. As a result, the CLI helps to shift the question that institutions should be asking from, "How many staff should we have?" to "What services do we want to provide to our students?"
Below is a visualization of the updated 2018-2019 CLI distribution including Low, Mid, and High CLI zones: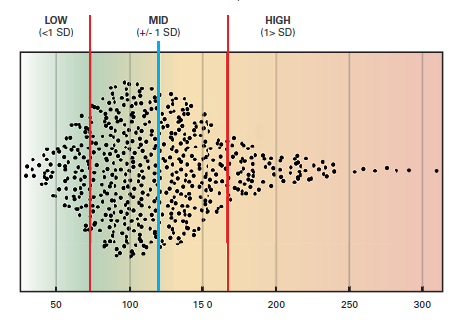 For more details regarding the updated distribution and new findings, please see pages 5-14 of the2020 Annual Report.
Other 2020 Highlights
Lifetime history of prior counseling continued to increase nationally, with approximately 60% of students seeking services reporting prior counseling experience. In 2012-2013, this number was less than 48%.
The lifetime prevalence rates of "threat-to-self" characteristics (non-suicidal self-injury, serious suicidal ideation, and suicide attempts) among student seeking services were relatively stable this year, suggesting that this long-standing area of growth may be slowing.
Lifetime experience of traumatic events continued to demonstrate slight but consistent increases for the past eight years.
Anxiety and depression continued to be the most common presenting concerns assessed by clinicians, but their rate of growth is slowing.
Depression showed a mild decrease as a "check all" and "top concern", whereas Anxiety revealed a slight increase as a "top concern." Notably, while Trauma increased the prior six years, and particularly from 2016-2017 to 2018-2019, as both a "check all" and "top concern", it only slightly increased as a "top concern" in the past year.
The full 2020 Annual Report is available for download.
To learn more about the CLI, calculate your CLI, and compare your CLI to your peers, please visit the CLI App.
---
https://news.psu.edu/story/643802/2021/01/12/research/center-collegiate-mental-health-releases-2020-annual-report
The 2020 Annual Report Webinar will be hosted by Ben Locke, Ph.D. and Brett E Scofield, Ph.D. on Tuesday, February 16, 2021 from 2:30 – 4:00 pm EST. All are welcome. CCMH Members and Higher Education Administrators are encouraged to attend. This is a free event. Please register here. Question may be directed to Alaina Cummins, CCMH Project Manager at [email protected] 
---
Share this post: